Laser co2 fractional medical with vaginal treatment
Product Description
Laser co2 fractional medical with vaginal treatment
Technical Advantage of Laser co2 fractional medical with vaginal treatment:
The product adopts the most advanced scanning galvanometer and driving method in the world. Aiming at the fractional laser Control System, elaborate research and design has been conducted with detailed performance and character as follows:
1. wider application range.
2. Scanner: small size, light weight and meeting the requirements of ergonomic design and hand-held laser system.
3. High performance Galvanometer Scanner: high speed, high precision and hight stability.
4. Self-diagnosis function: reliable output of trouble signal sufficiently ensures the safety of scanners.
5. Variable patternings: Square, circle, triangle, hexagon, straight line and all adjustable in both X axis and Y axis.
6. Friendly interface: Multilanguage support and parameters memory function.
7. Precise scanning size, lattice density and power control.
8. Laser power calibration, indication light calibration and brightness adjustment function.
9. Preset of variable of protective modes for ensuring the stability of laser system.
10. Driving board: Supportive for multiple lasers with multiple protection signal interface.
11. Standard line interface make it to easier to connect with customized control system, although matched control system is available from us.
12. Two output modes: Fractional lattice and ultra pulse with modular design and better compatible capabilities.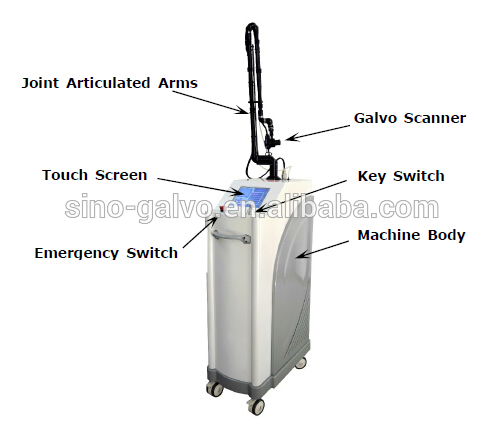 Technical Parameter of Laser co2 fractional medical with vaginal treatment: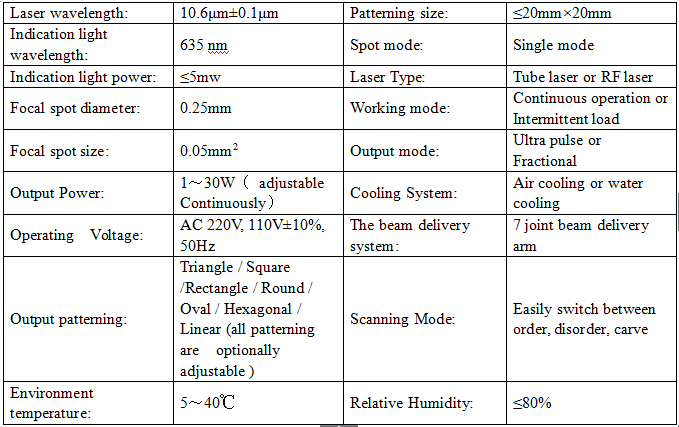 The goods will be delivered to your specified destination as quickly as possible
SINO-GALVO's Aim:
High quality, High technology, High credibility
People-oriented, technology innovation, customer demand-oriented
SINO-GALVO's Concept:
Strengthen our industrial system, optimize our product portfolio,
Optimize our management processes, optimize our marketing concept.
SINO-GALVO's Vision:
Forefront of the spirit and concept, the most humanization rules and regulations, the most advanced technology and performance.
Provide the products with best performance and competitive price for the global laser industrial.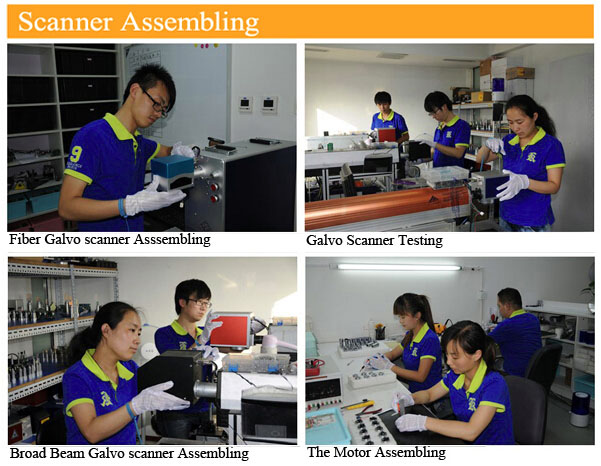 Strict technological process under ISO9000 quality management system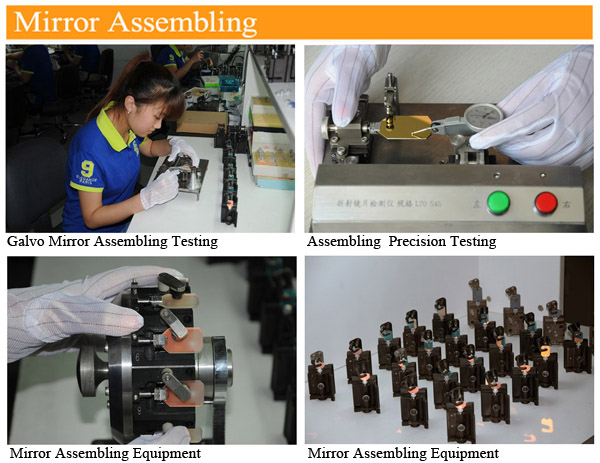 Self-developed precise mirror bond tooling and detection tooling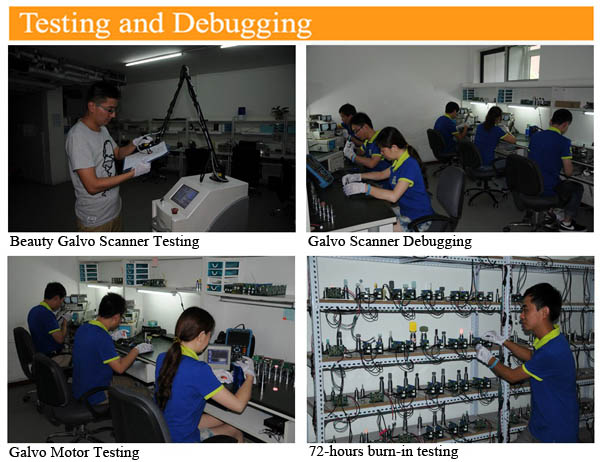 Complete inspection methods and strict management of assembling process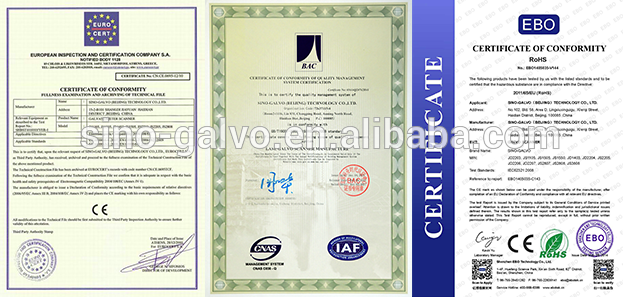 Sino-Galvo makes the following commitments for products that you purchase from us:
1. Sino-Galvo guarantees that every set of Galvo Scanner are under rigorous testing before they are delivered to you, to ensure the excellent performance of all products.
2. After purchasing our products, if you have any questions, please call our service hot-line: 86-10-62979055/62979755.
3. Before or after purchasing our galvo scanner, if you have any technical issues, please send e-mail to our service mailbox, we will give you professional reply in time.
4. If you are not satisfied with our products, we will provide free exchange service within 3 months.
5. We will provide free repair service for what you have purchased for 18 months.
6. Scanning mirrors and housing of galvo scanners are beyond of warranty and replacement.
7. We commit the maintenance service within 48 hours after receiving the products.
8. Damages caused by unauthorized tearing of the seal or replacing of the parts are beyond of warranty.
9. We would appreciate any of your suggestions for helping us to keep improving our service and products.

Levana Wu
Intl. Business Manager
PH: +86-15718887183
Skype: sino-galvo
Wechat: Levana139
WhatsApp: +86-15718887183
Product Categories : Laser Beauty Machine